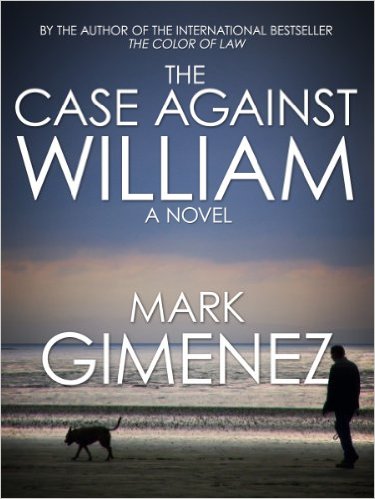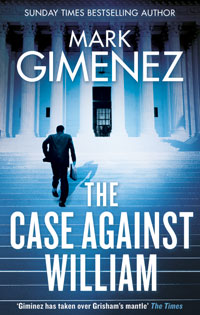 Criminal defense lawyers must make their peace with one harsh fact of life: most of their clients are guilty.
But when William Tucker, a celebrated and self-centered star college football player, is suddenly arrested and charged with the brutal rape and murder of a college coed two years before, his estranged father, Frank Tucker, a drunken, broken-down, beach-bum ex-criminal defense lawyer, cannot believe his son is guilty. No father can. So he must find a way to sober up and save his son from the death penalty sought by an ambitious district attorney. And father and son learn that only three things in life are certain: death, taxes, and a father's love for his son.
PRAISE FOR MARK GIMENEZ
"There cannot be any dispute. Gimenez has taken over John Grisham's mantle. . . . His work is now faster and fresher than Grisham, his characters are stronger, and his plot lines reek of tomorrow's headlines."
Daily Mail (UK)
Same brilliant storyteller, brand new character to follow. Gimenez is a great and growing writer who hasn't let his readers down yet, and doesn't look likely to."
Weekend Sport (UK)
"Mark Gimenez writes colloquially smart dialogue but plots like an old master."
The Australian
"Gimenez's writing is explosive, fast-paced, and filled with unexpected plot twists that keep readers guessing right up to the last page."
Houston Press
"Gimenez's novels are gripping, intense thrillers."
Civilian-Reader (UK)
"Gimenez is a thriller writer of quality."
Oamuru Mail (New Zealand)
"As ever, Gimenez is highly recommended, impossible to put down and definitely not to be missed. . . . Gimenez' stature continues to grow."
CrimeSquad.com (UK)
"Mark Gimenez already has a reputation as a fine thriller writer."
The Courier-Mail (Australia)
"Boy can this guy tell a story!"
Book-of-the-Month club
Now on e-book!